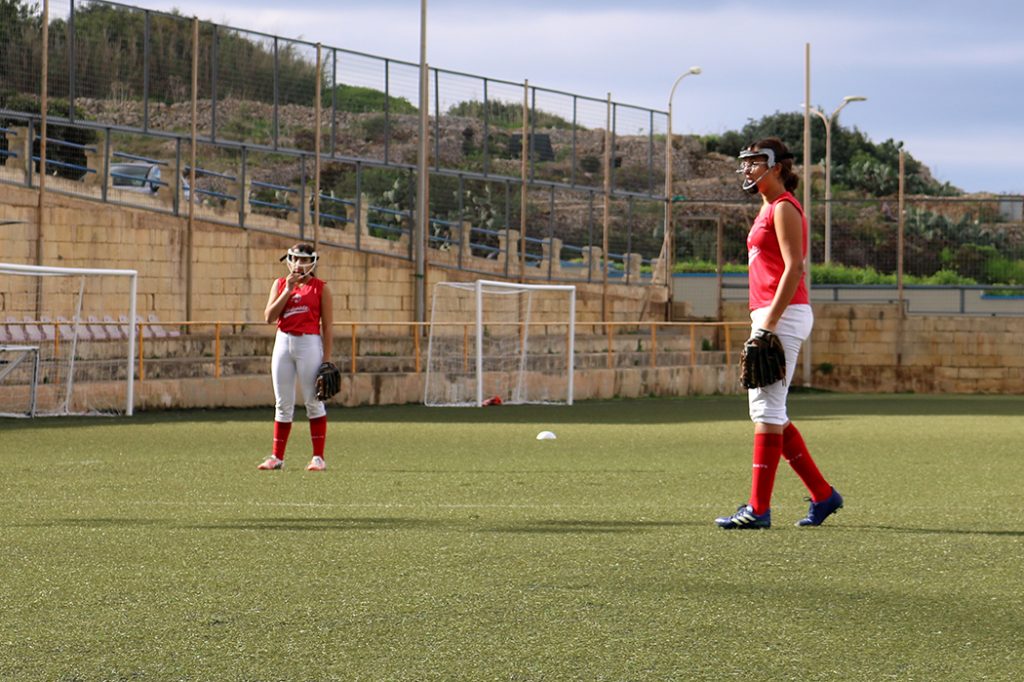 The Ghajnsielem Redcoats women's fastpitch softball team finished their commitments for 2021 with a 6-13 loss to the resurging Mellieha Curves in a game played on Sunday, 21 November, in Mellieha. Pitcher Nicole Cassar, on her first ever start for the Curves, was outstanding. She pitched two solid innings and got the much deserved victory for her efforts.
| | | | | | | | | |
| --- | --- | --- | --- | --- | --- | --- | --- | --- |
| Team/Inning | 1 | 2 | 3 | 4 | 5 | R | H | E |
| Redcoats | 1 | 0 | 0 | 0 | 5 | 6 | 8 | 4 |
| Curves | 0 | 3 | 5 | 5 | 0 | 13 | 3 | 1 |
Once again, Clarissa Camilleri who started the game was very good through the first two innings. She then gave up three walks in the 3rd inning and was let down by some poor fielding, with the Curves taking full advantage scoring five runs. She struck out one batter and allowed only one base hit in her outing. Camilleri was relieved by Lara Buttigieg who also did very well. Estelle Scicluna came in the last inning to close the game. After giving up a lead-off double she struck out the next two hitters and got the third to ground out to 2nd base.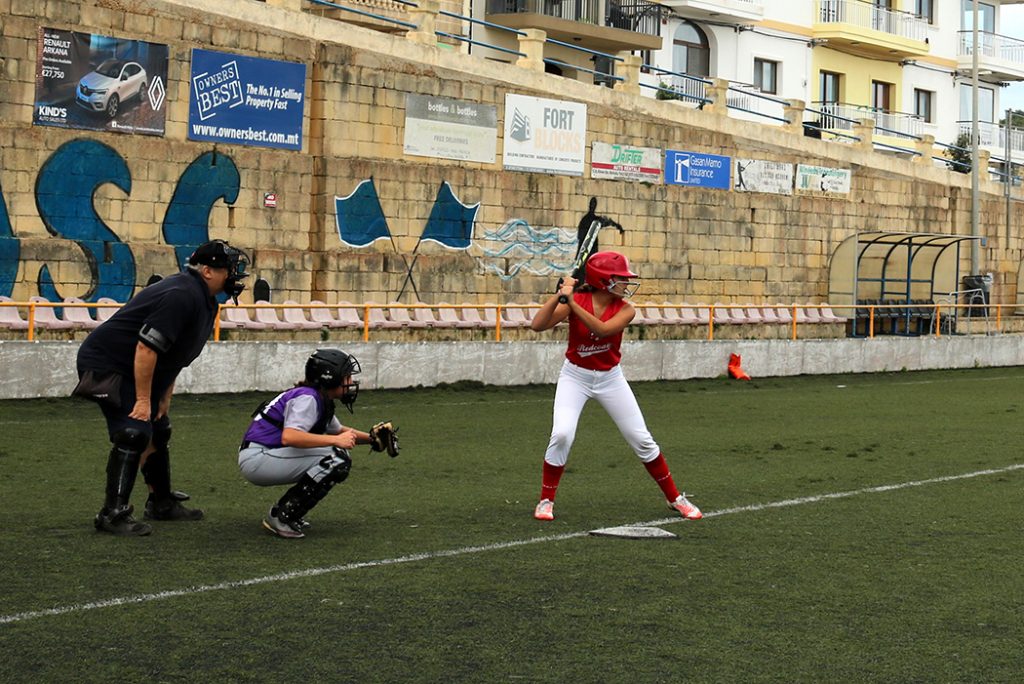 Offensively, the Redcoats did very well but were unfortunate not to get the hits when there were runners in scoring position. Estelle Scicluna had two base hits one of which was a triple, and scored twice. The big hit of the game came courtesy of the ever-improving Shaniya Spiteri. She led off the 4th inning with a triple to left field, her second hit of the day, with the other being an RBI single. Corinne Grima, who played really well at catcher, also registered two hits. Courtney Attard, with an RBI single, and Elizabeth Farrugia had the other hits. Laragh Tabone and Marilise Vella registered an RBI each. Dosithee Attard and Thea Sultana contributed with a walk and scored a run each.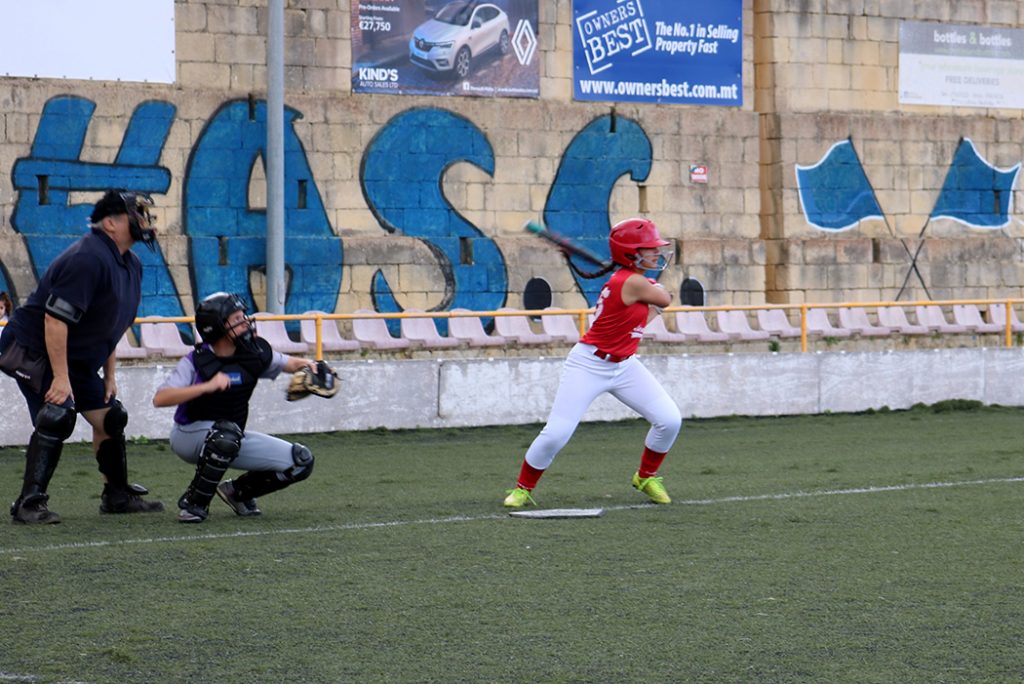 Despite the loss the Redcoats had many positives to take away. The two young pitchers showed much promise. Should Clarissa and Lara continue to work hard during their pitching practices the Redcoats would have two outstanding pitchers to lead the charge in 2022. Players such as Dosithee Attard, who plays 2nd and at 3rd base, and Shaniya Spiteri who plays in the outfield have established themselves as very good hitters. Elizabeth Farrugia, Thea Sultana and Courtney Attard were all able to contribute in games with hits and walks.
Having won the fourth National Championship in a row, the Ghajnsielem Redcoats have much to look forward to for the coming year. Let's hope that the objectives that the team and the players set for 2022 will be achieved.
CONGRATULATIONS REDCOATS!