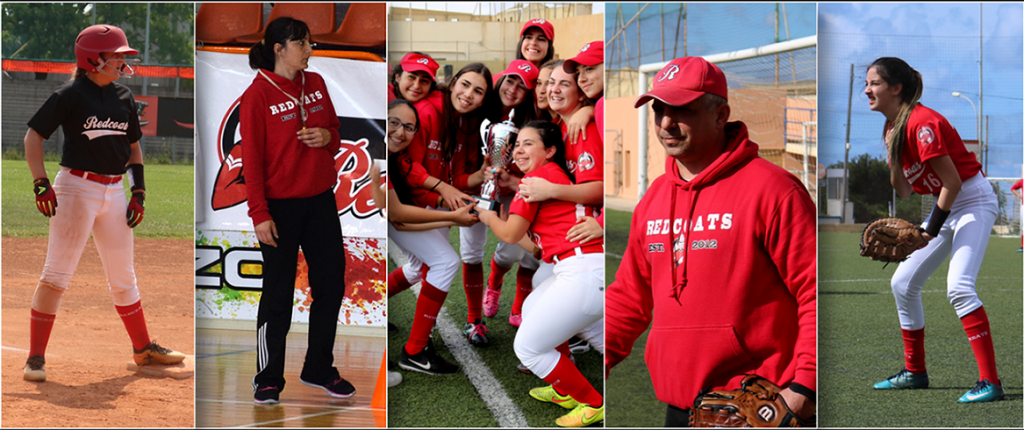 The Ghajnsielem Redcoats have received nominations in five categories at the GOZO SPORTS AWARDS 2019 & 2020. Cynthia Saliba (Coach of the Year), Steve Ellis (Official of the Year), the Redcoats women's softball team (Team of the Year), Laragh Tabone (Most Promising Female Athlete), and Estelle Scicluna (Female Athlete of the Year) all made it to the final. The awards ceremony will be held this Friday, 10 September, at the Cittadella Ditch, in Victoria. The event will be broadcasted live on TVM2 starting at 8:00pm.
Both 2019 and 2020 were particularly good years for the women's softball team of the Ghajnsielem Redcoats. The team dominated the local national leagues winning the Fastpitch National Championship each year. They also performed exceptionally well in two international tournaments. Club Vice President, Steve Ellis, who also coaches the teams deserves a lot of credit for his contribution on and off the field.
Instrumental were the performances of the starting pitcher of the team, Estelle Scicluna, who excelled in these competitions and received several individual awards including runner-up for the Pitcher of the Tournament award at the Memorial Civelli International Tournament 2019 in Venice. Also important was the contribution of Laragh Tabone who has developed as one of the leaders of the team. She did extremely well helping her team achieve such outstanding results with her hitting and fielding. For her excellent performances she also received individual awards most notable Best fielder during the Sizzling Fastpitch International Tournament 2019.
The basketball programme of the Ghajnsielem Redcoats is thriving thanks to the commitment and dedication of coach Cynthia Saliba. Through her hard work she succeeded in preparing the U14 girls basketball team to participate in the competitions organised by the Malta Basketball Association.
The Club is very proud of the accomplishments of these individuals as well as with the entire squad of the women's softball team. Being nominated for the Gozo Sports Awards is already a great accomplishment. May they have the strength and determination to continue doing the great work that they have been doing over the past several years.
The Gozo Sports Awards is organised by the the Ministry for Gozo in collaboration with the Gozo Sports Board.