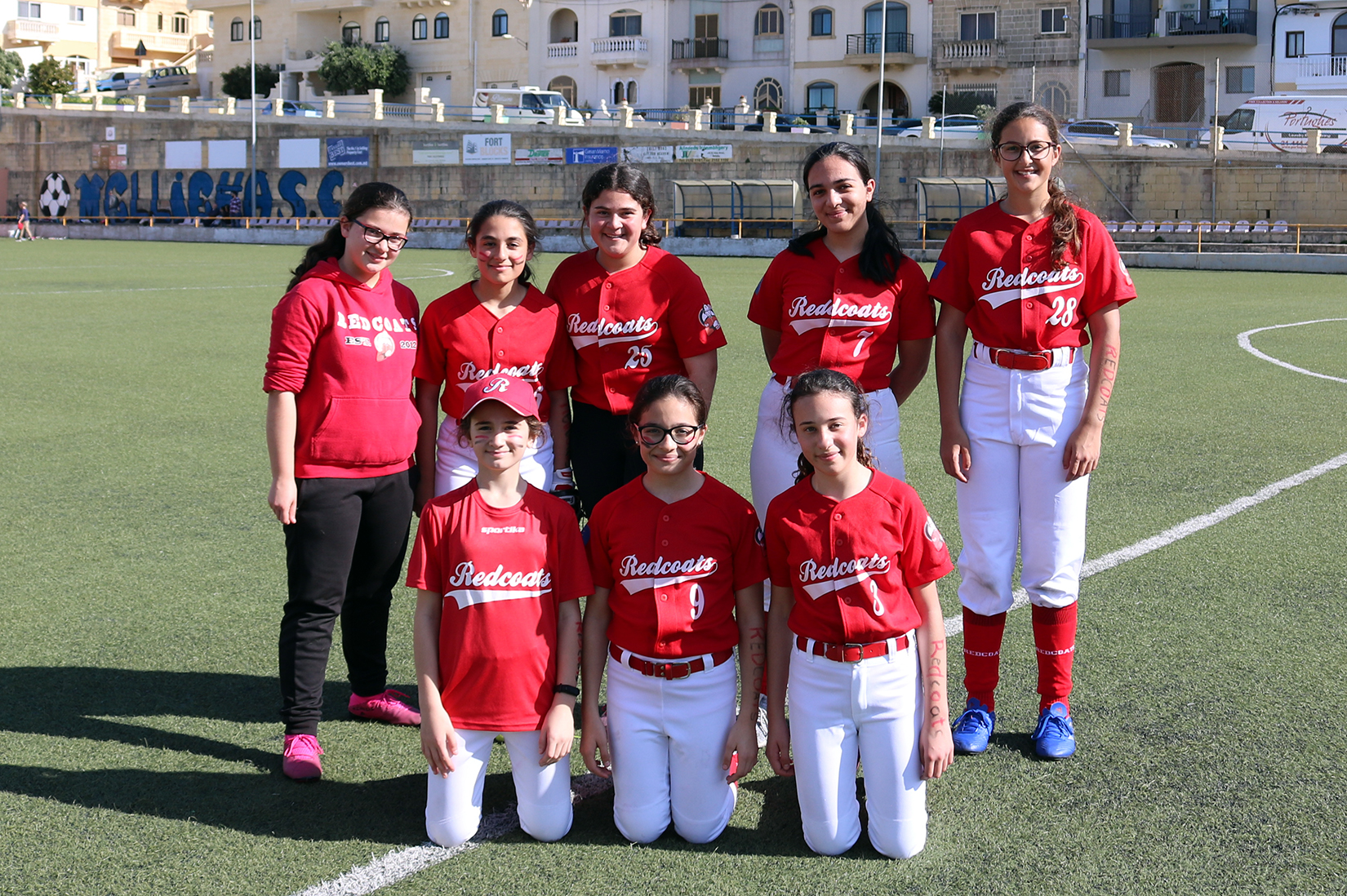 The game provided further evidence that the softball programme of the Ghajnsielem Redcoats is achieving its aims
On Sunday, the Ghajnsielem Redcoats U13 softball team participated in the Mellieha Softball Festival organised by the Malta Baseball & Softball Association. For the first time since the Redcoats were established in 2012, the all-girls softball team of the Club played against a team from Malta made up of girls their own age. For the past eight years the youth softball players of the Redcoats had to compete against boys' teams, co-ed teams, and against senior female teams, in order to play the game. Now, thanks to the efforts of Jo Vella, who established the Dingli Swallows Softball Team, the Redcoats' youth softball team can play against girls their own age.
The softball game against the Dingli Swallows was a thoroughly enjoyable experience for the girls who did exceptionally well. Paulanne Camilleri hit three home runs, while Elizabeth Farrugia hit two. Shaniya Spiteri, Thea Sultana, Clarissa Camilleri, Lara Buttigieg, Kirsty Grima, and Courtney Attard all had multiple hits, some for extra bases.
Defensively the Redcoats were also very good, with Courtney Attard registering five assists and three put-outs, while Paulanne Camilleri recorded two assists and ten put-outs. There were also fine defensive plays from Thea Sultana, who played at 3rd base, Clarissa Camilleri, who played at short-stop, and Lara Buttigieg who played at 2nd base.
The Redcoats were quite satisfied with the all-round performance of the players. The game provided further evidence that the softball programme of the Club is achieving its aims.
WELL DONE REDCOATS!
А я знаю как найти правильную ссылку на гидру по этому поделюсь с вами и зеркалом и официальной ссылок на hydraruzxpnew4af ссылка на гидру в тор браузер