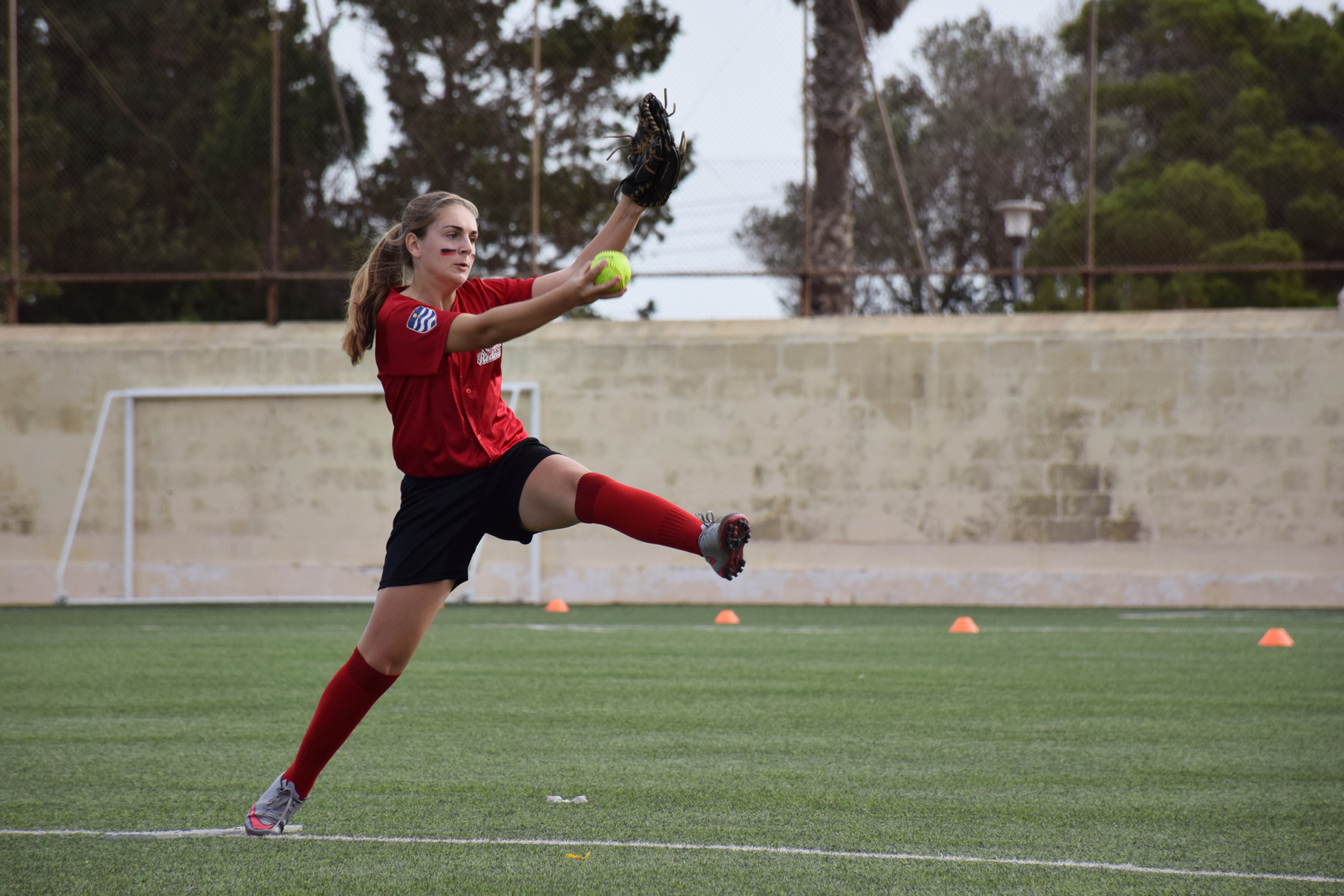 The girls didn't stop supporting each other, especially while at the plate
On Sunday, the Ghajnsielem Redcoats played two fast pitch softball games against a women's team made up mainly of players from the Mellieha Curves and three players of the Luxol Mustangs. In the first game the Redcoats lost 1-7 and in the second game the score was 5-8.
Although the Redcoats lost both games the players and coaches left the Sannat Ground quite satisfied of their achievements. The performance objectives set out for these two games were mostly achieved. There was also a significant improvement over the performance in the final game of last season played on May 29.
The three pitchers of the Redcoats were a stand out. Estelle Scicluna struck out 8 of the 19 batters she faced. Left handed pitcher Yana Vella had a solid 42% strike to pitch ratio and Denise Xuereb also had a strong outing. Offensively, Gianella Mallia had two base hits, while Estelle Scicluna, playing at the lead-off position, doubled twice. Corrine Grima, Nadine Grima and Lourdes Buttigieg all registered important base hits.
However, the biggest winner on the day was the team spirit of the girls in red as they didn't stop supporting each other, especially, while at the plate. The hard work done over the summer is starting to pay off for this young group of players. The team is now looking forward to the next game scheduled for this coming Sunday in Marsa against the Luxol Mustangs.