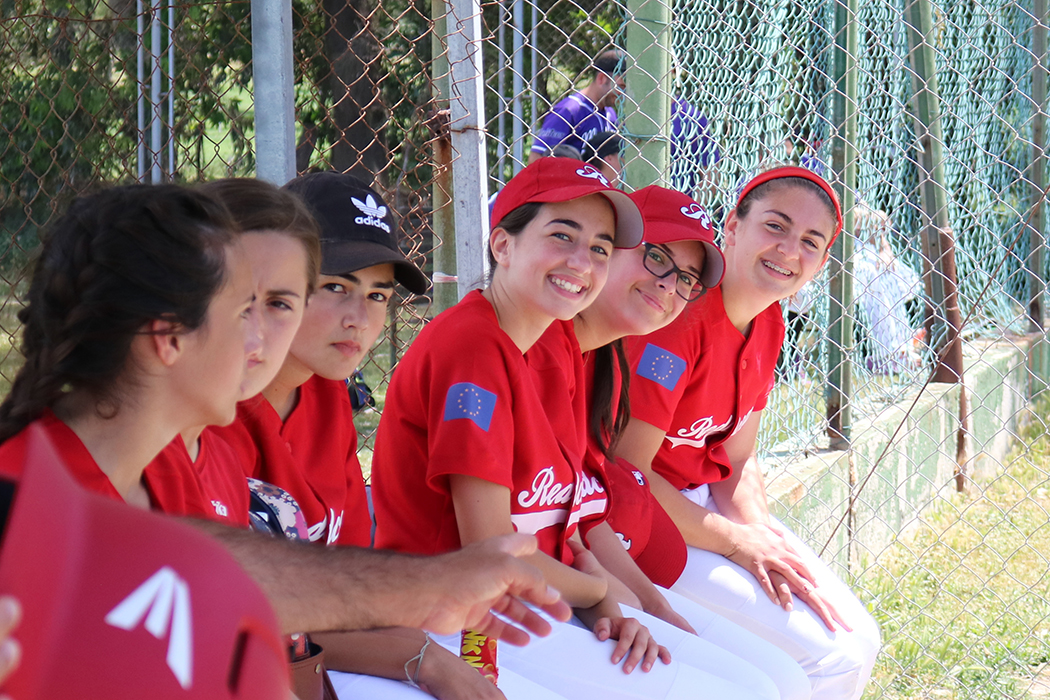 To every coach, every player, all the Redcoats, WELL DONE! You are NATIONAL CHAMPIONS!
The 18-0 victory against the Luxol Mustangs was another mature performance by the young Ghajnsielem Redcoats softball team. Despite the pressure of needing a shut-out to ensure winning the national title, the girls still performed at their best. It was a game of first for this relatively young club the most important of which was the very first National Championship at senior level. 
The Women's Fastpitch Softball game on Sunday was the first time the Ghajnsielem Redcoats played an entire game without committing a fielding error. There were only four balls which were put into play by the Mustangs and the fielders managed to make an out in each occasion. This was a very important statistic for the coaching staff as they have been working on the team to ensure that the routine outs are made.
This was also the first no hitter for the pitching staff of the Ghajnsielem Redcoats. Starting pitcher Estelle Scicluna limited the Mustangs to two infield pop-ups and two ground balls which the infielders dealt with, with relative ease. She struck out eight of the nineteen hitters she faced.
Still the Mustangs threatened in every inning. They managed six walks and there was also a hit-by-pitch. The Luxol Mustangs had runners in scoring position in every inning. The closest the Mustangs came to score was in the bottom of the third inning, when, with a runner at third, a ground ball was hit to Redcoats short-stop, Tahli Moore, who threw out the runner at home with catcher Joanne Mifsud making the all-important tag on the advancing runner. Monique Camilleri made the final out of the game when she stepped up to catch a fly ball which was dropping behind the pitcher.
| | | | | | |
| --- | --- | --- | --- | --- | --- |
| Team\Inning | 1 | 2 | 3 | 4 | Runs |
| Ghajnsielem Redcoats | 5 | 5 | 4 | 4 | 18 |
| Luxol Mustangs | 0 | 0 | 0 | 0 | 0 |
This was a much improved offensive performance over the previous two games. The Redcoats registered eleven base hits and walked ten times. Tahli Moore connected for a three-run inside-the-park home run, while Corrine Grima went two-for-three. Everyone up and down the line up contributed with walks, runs, hits, runs batted in, and making every at bat count.
Coach Tara Henry was quite pleased with the accomplishment of the team. The players kept their focus despite building such a big lead. They were aware what was at stake. They wanted another shut-out. They wanted to win the National Championship. They wanted to be CHAMPIONS!
There is no greater feeling than to accomplish something significant as a team. Every player contributed to this win, even those who during these games were in the dug-out cheering their teammates on. To every coach, every player, all the Redcoats, WELL DONE! You are NATIONAL CHAMPIONS!