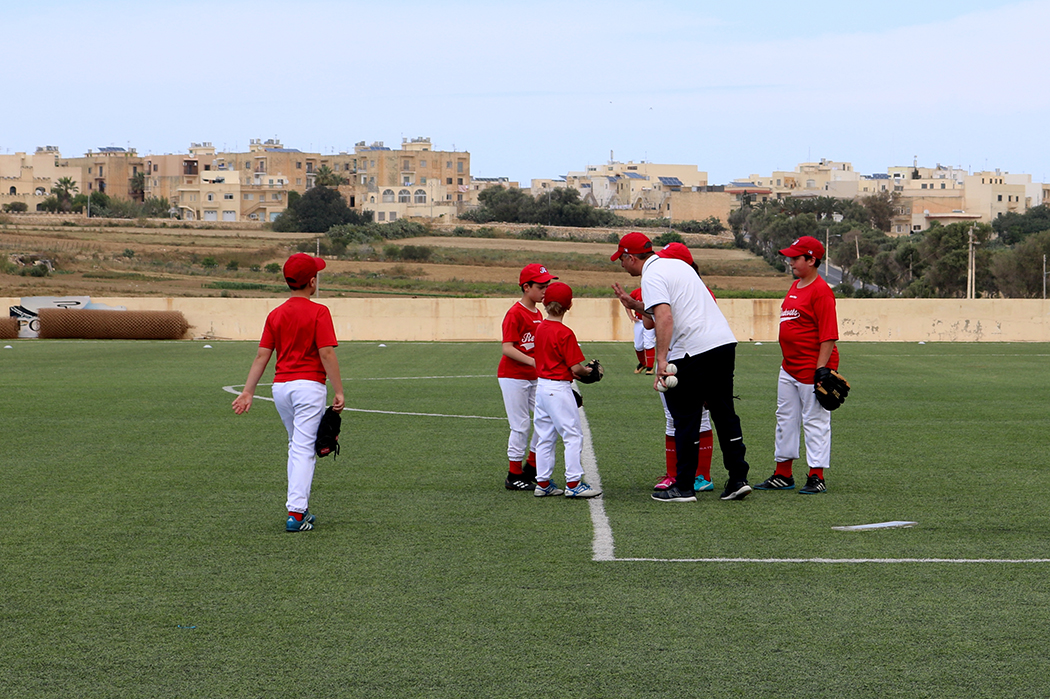 The Redcoats made very good contact with the ball and there were several good defensive plays
The way this season played out was not ideal for the development of baseball and softball in Malta as all the clubs which over the past few seasons participated in the youth leagues were at the rebuilding stage. The Mellieha Grand Slammers, Verdala Falcons, Luxol Mustangs as well as the Ghajnsielem Redcoats lost key players who last season made up their respective U13 team and found it difficult to field a baseball player-pitch team at that level. The bulk of the players were U11 so the only alternative was to organise coach pitch baseball festivals such as the one which was held at the Marsa Sports Complex in December.
Last Sunday the Redcoats hosted the Luxol Mustangs for an U13 baseball exhibition game at the Sannat Ground immediately after the women's fastpitch softball game. This was a great opportunity for our players to play a competitive game against a good team from Malta. The team was made up mainly of U10 players with the exception of two who were 12 year olds. Although the Redcoats were very rusty and lacking game fitness there were several positive performances by individual players. Overall most of the Redcoats made good contact with the ball. There were also several good defensive plays. The game was very useful as it provided the coaches with an opportunity to assess the progress of the players individually and the team as a whole.
The next opportunity for the Redcoats will be on Sunday, May 13, when they host the U11 baseball festival. The same Luxol Mustangs along with other teams will be participating. The Redcoats will participate with at least two teams.