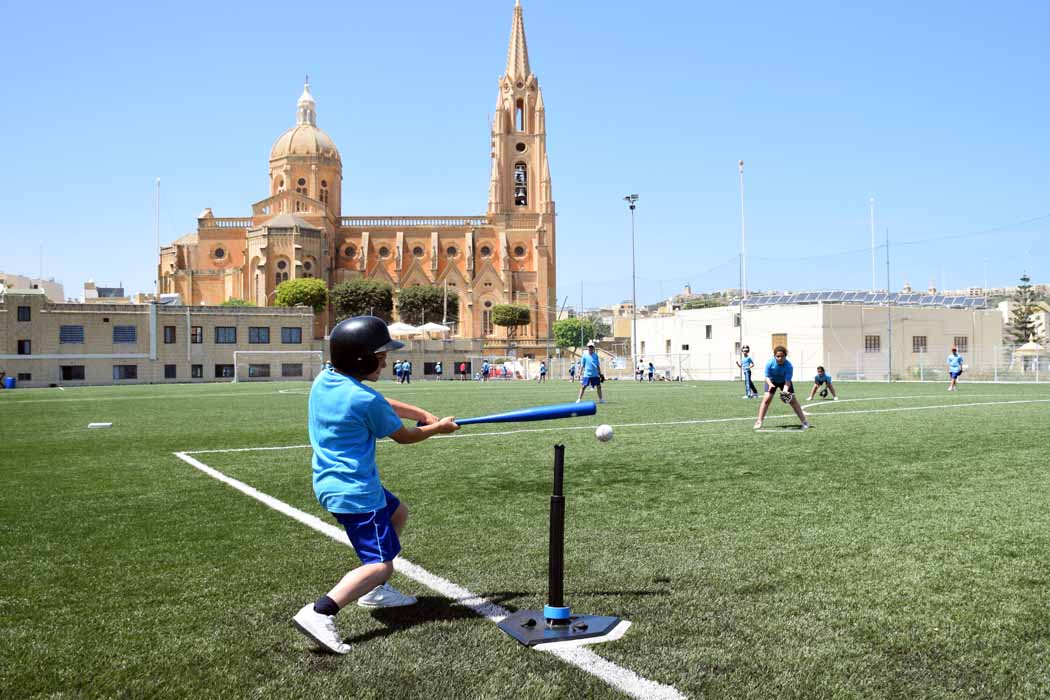 In an effort to continue to promote gender equality through softball, the Ghajnsielem Redcoats are organising a Tee-Ball Challenge for each class at the Gozo College Ghajnsielem Primary School. This is part of the Erasmus + Sports project IGETS co-financed by the European Union.
Last Friday, May 5, 2017 the first of three such events took place at the Ghajnsielem Football Ground. The students at Year 6 were split into two teams and played a tee-ball game at one end of the football ground. This game was supervised by Redcoats coach and Malta Baseball and Softball Association umpire, Angelo Muscat, along with class teacher Sylvana Agius.
At the other end of the ground the Year 5 students were also split into two evenly balanced teams for a tee ball game. This game was supervised by Redcoats coach and IGETS project coordinator, Joseph Scicluna with the assistance of class teacher Etienne Vella. Both games were exciting with the final outcome undecided till the very end. The students of both classes performed exceptionally well showing that they have become familiar with playing the game. They were all winners at the end as they thoroughly enjoyed the experience.
The objective for next scholastic year is to have intra-school tournaments for both years 5 and 6 with the involvement of at least two other primary schools. The next Tee Ball Challenge will take place on Thursday, May 18, also at the Ghajnsielem Football Ground. This time it will be the turn of the students at Years 3 and 4 to play. The last such appointment for this scholastic year will take place on May 25, and this will be for Year 1 and 2 of the Ghajnsielem Primary.
Disclaimer: This project has been funded with support from the European Commission. This publication reflects the views only of the author, and the Commission cannot be held responsible for any use which may be made of the information contained therein.
.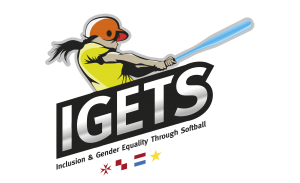 .