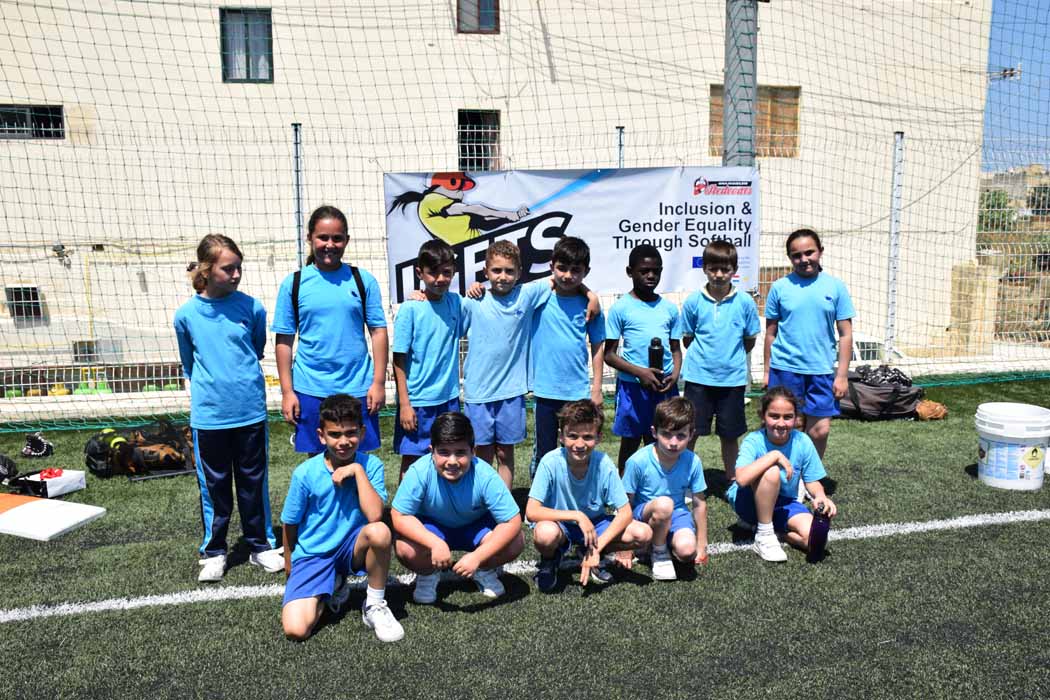 As part of the efforts of the Ghajnsielem Redcoats to promote gender equality through softball, a series of tee-ball challenges were held for the students of the Gozo College Ghajnsielem Primary School. On Thursday, May 18, it was the turn of Year 3 and Year 4 to play. The students did really well especially those of Year 4 who demonstrated that they were familiar with the rules of the game and their level of skills were good as well.
Redcoats coaches Steve Ellis and Joseph Scicluna supervised the two games who were being played at the two ends of the Ghajnsielem Football Ground. Head of School Dame Marianne Zammit and Assistant Head Mr Joseph Refalo attended the event. The Redcoats would like to thank the Head of School and the teachers for their support and cooperation.
This activity was part of the Erasmus+ Sports: Small Collaborative Partnerships project, Inclusion & Gender Equality Through Softball (IGETS), co-financed by the European Commission.
Disclaimer: This project has been funded with support from the European Commission. This publication reflects the views only of the author, and the Commission cannot be held responsible for any use which may be made of the information contained therein.
.