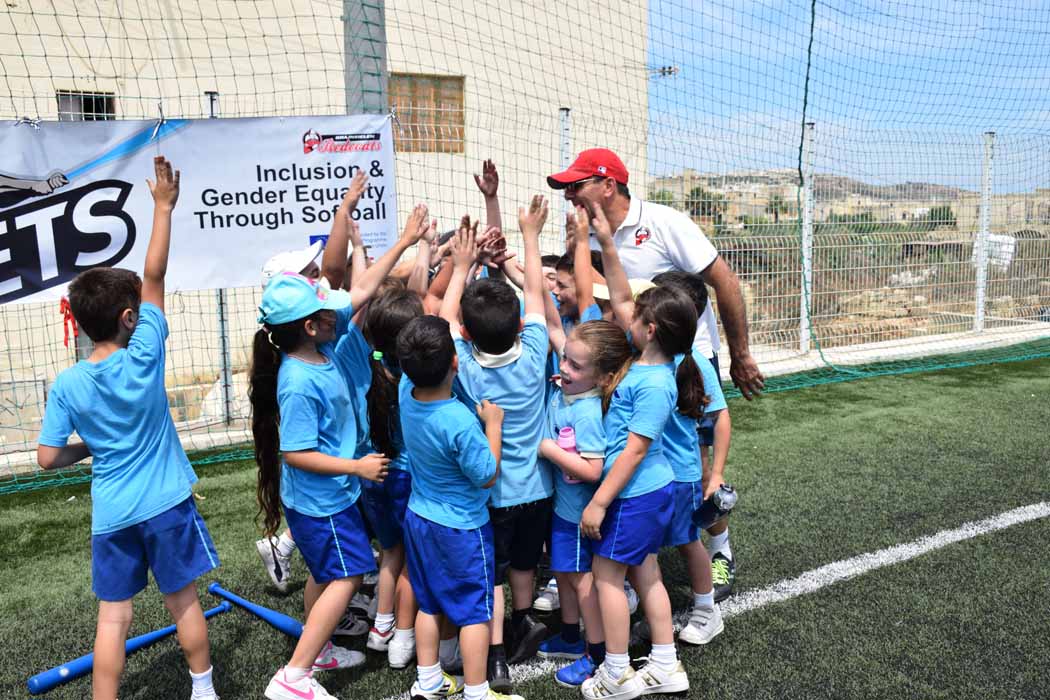 On Thursday, May 25, it was the turn of Year 1 and Year 2 to participate in the Tee-ball Challenge which the Ghajnsielem Redcoats are organising as part of the Erasmus+ Sports: Small Collaborative Partnerships project, IGETS. Despite being so young (5 to 7 years old) and having very little exposure to the game both classes did extremely well.
Redcoats softball player and coach Estelle Scicluna was responsible for the game for the Year 2 students which turned out to be very competitive with several quality defensive plays and nice hits. Coach Joseph Scicluna supervised the game for the Year 1 students. In this game the girls were playing against the boys adding some more excitement to the event. As expected it turned out to be a close and hard fought game. At the end both the boys and girls emerged as winners as they enjoyed the experience thoroughly.
The success of these tee-ball challenge events is encouraging and supports the push of the club to have intra school games for the 2017/18 scholastic year. Such events would help improve gender equality in sports as they would provide an opportunity for girls to participate in a team sport, either within an all-girls team or mixed teams. With a bit of support this objective can be achieved.
Disclaimer: This project has been funded with support from the European Commission. This publication reflects the views only of the author, and the Commission cannot be held responsible for any use which may be made of the information contained therein.
.
.