Wednesday, July 25, 2018 – SK Princ Zagreb Softball Fields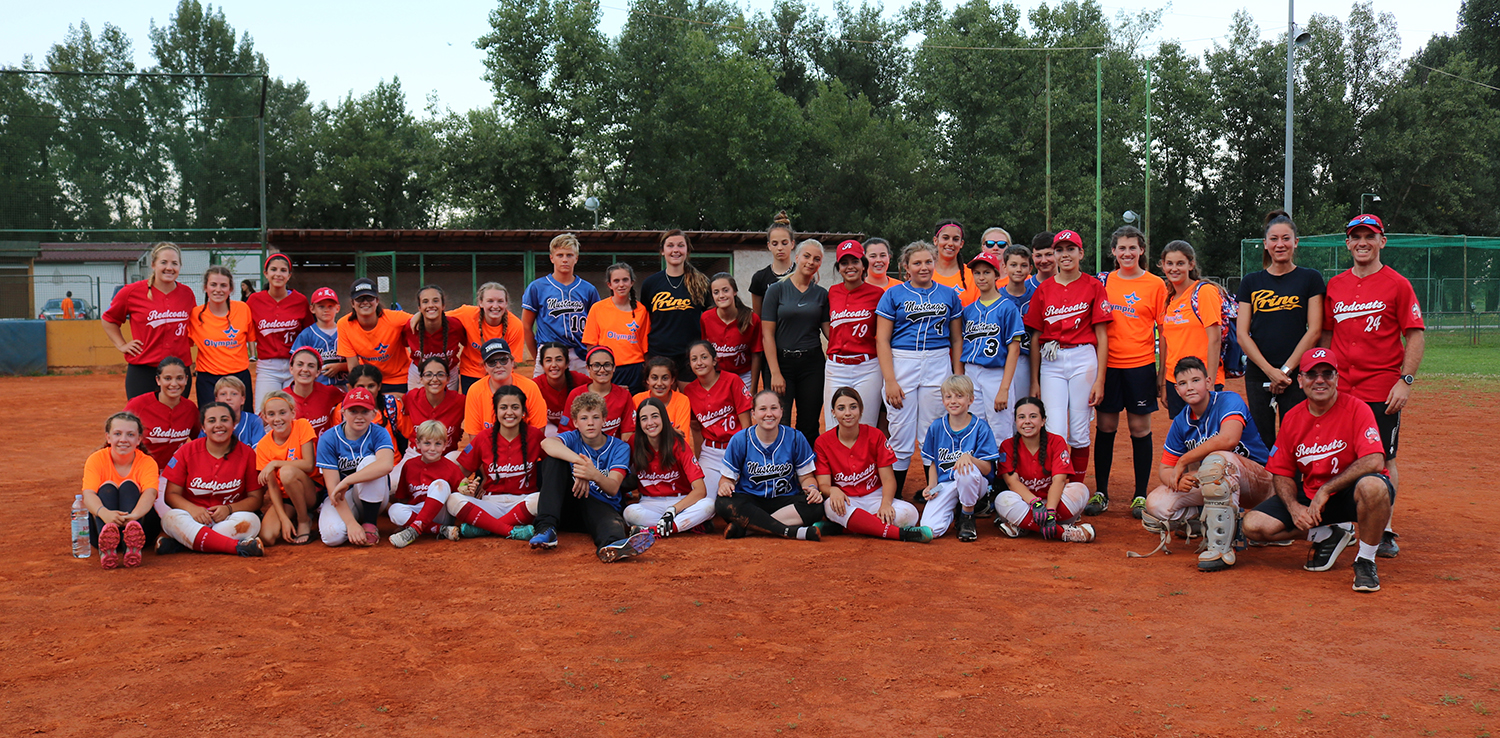 On Wednesday afternoon the Redcoats faced the co-ed Princ team for the second game of the IGETS Tournament, while Olympia played against the U15s of the Redcoats with revenge on their mind. Nine members of the women's U17 softball team of SK Princ Zagreb, participated in the Women's U17 European Championship that took place the previous week in Staranzano, Italy. Several of the nine players were suffering from injuries and fatigue. As a result, Princ had to call on members of their men's softball youth team and participated with a co-ed team during the tournament.
The starting pitcher for Princ was the very promising Leon Stipic, who already plays for the men's senior team of the Zagreb club. Stipic is probably the strongest pitcher the Redcoats youth players have ever faced. Still the girls in red were not at all phased by the prospect of facing him and managed to do relatively well.
Once again Estelle Scicluna had a very good performance striking out 7 batters. There were several excellent defensive plays during the game with Rebecca Grech, Gianella Mallia, Monique Camilleri, Marilise Vella and Daphne Cassar all making great plays to keep the hosts within striking range. In the final inning Corinne Grima came up big with a very important base hit. She advanced to third during what was a quality at bat by Gianella Mallia, and later scored on a wild pitch while Marilise Vella was batting. Due to the time limit rules the game finished in a 5-5 tie. With this result the Redcoats stood with a great chance of winning the Triangular Tournament, however, they had to wait for the result of the game scheduled for Thursday between Olympia and Princ.
In the meantime, the U15s of the Club put in yet another fantastic display despite losing 5-10 against Olympia Haarlem. This was a very respectable result given the quantity of their opponents. Pitcher Monique Attard improved over her debut game the previous day. She turned out to be the surprise of this training camp for the Redcoats. Other players also contributed with fine performances.
IGETS is a two-year project co-financed by the European Union. The Għajnsielem Redcoats received assistance from the Ministry of Education and Employment through the Parliamentary Secretary for Youth, Sport & Voluntary Organisations to meet its co-financing obligations.
Disclaimer: This project has been funded with support from the European Commission. This publication reflects the views only of the author, and the Commission cannot be held responsible for any use which may be made of the information contained therein.
.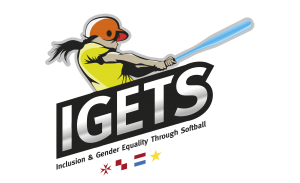 ..
.