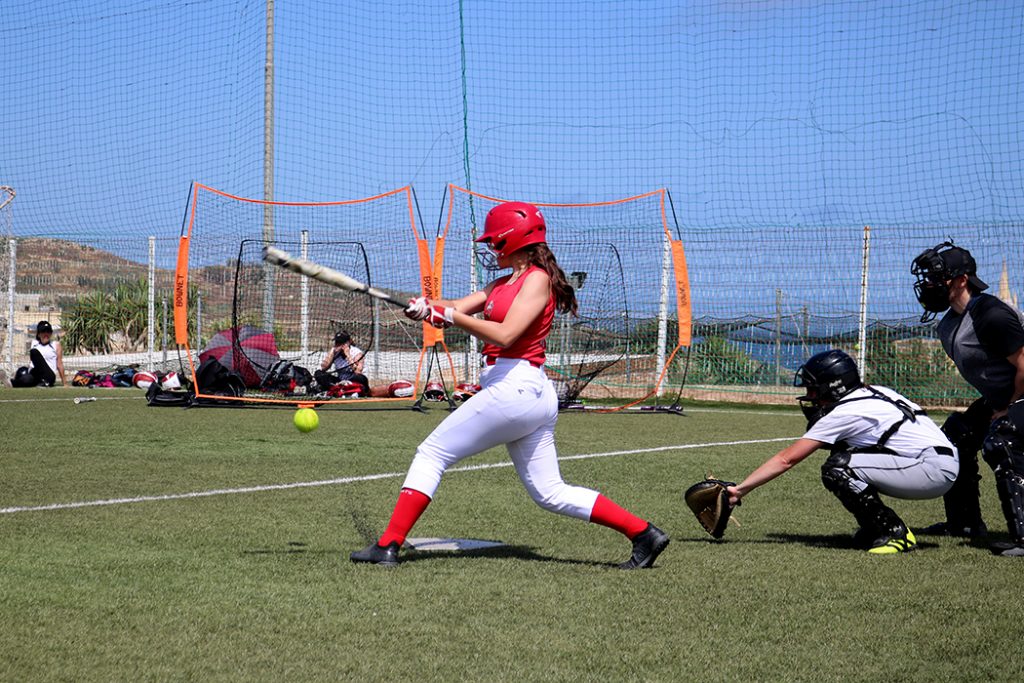 The Redcoats U15s took on the national team once again on Sunday, 22 May, and there were significant improvements in the performances of the players. Both Clarissa Camilleri and Lara Buttigieg pitched better despite the 8-13 loss.
Offensively, the Redcoats also improved registering four hits, Lara Buttigieg with two hits while Cassidy Cordina and Maria Attard with a hit each. The young Redcoats were also more patient at the plate registering fewer strike-outs and earning more walks.
There were also fewer fielding errors. Very impressive were catcher Thea Sultana, Cassidy Cordina at 1st base, Kyra Cini at 2nd base, and Lara Buttigieg at short stop. Elizabeth Farrugia played at left field, Maria Attard right field, Shaniya Spiteri centre field, and Courtney Attard played at 3rd base while Kirsty Grima was the designated hitter. Once again, Amy Debono and Savanna Cutajar were not available for selection.
These two games helped the coaching staff to evaluate the members of the squad and evaluate which areas they need to work on. The objective of the team is to work on the fundamentals over the coming weeks and set up other exhibition games the days before the team flies to Venice for the tournament.