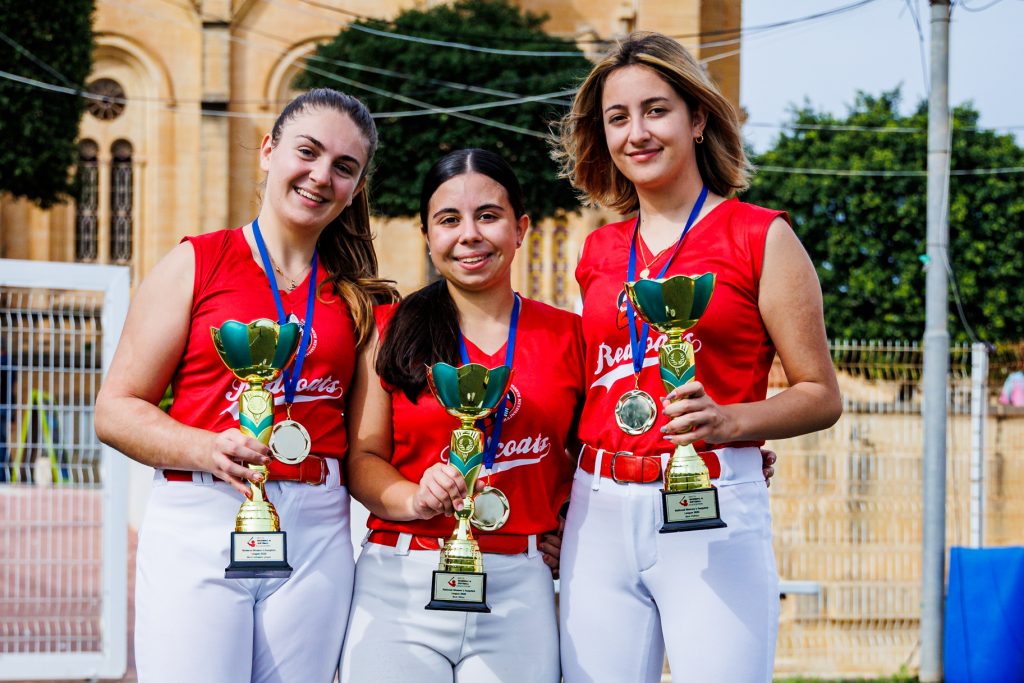 At the end of the fastpitch game played in Ghajnsielem last Sunday the Malta Baseball & Softball Association presented the awards for the outstanding softball players during the 2020 season.
MABS Director of Marketing, Christine Bezzina, presented Bernice Sant of the Mallieha Curves with the Rookie of the Year 2020 award. Sant was among the most dedicated players on her team and showed great improvement during the course of the season.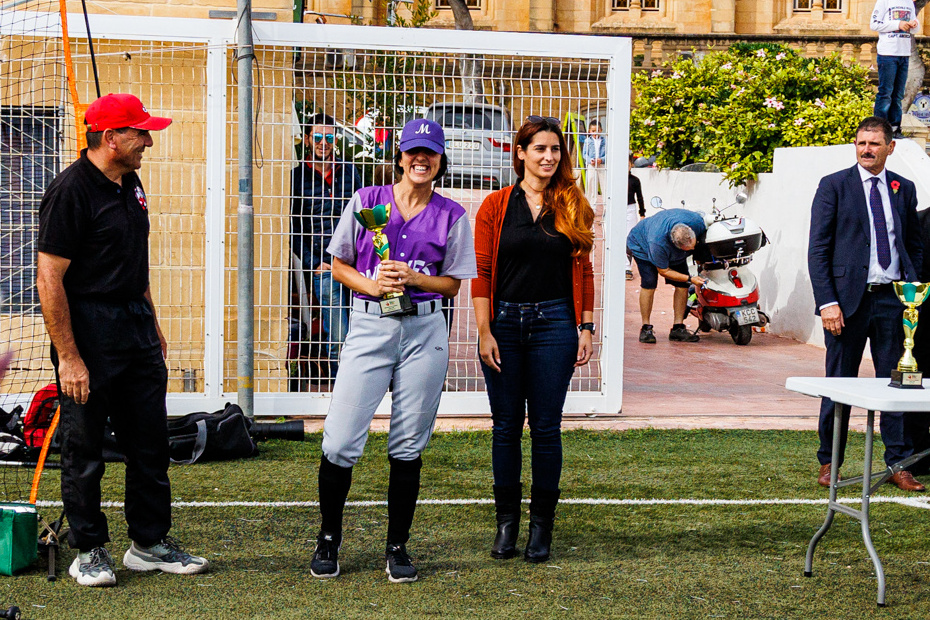 Three players on the Ghajnsielem Redcoats team also received awards for their contribution to their team's achievement in 2020. Laragh Tabone won the Best Fielder award, Marilise Vella won the Best Hitter award, while pitcher Estelle Scicluna was selected as the Most Valuable player for the 2020 fastpitch season by the Association.
CONGRATULATIONS to the four winners!
BEST FIELDER Laragh Tabone (1st Base)
19 put-outs 1 error for a fielding percentage of 0.950. She has the fundamental skills of a 1st base player stretching out towards the oncoming throw and not committing early towards the ball in order to give herself a chance to catch errant throws.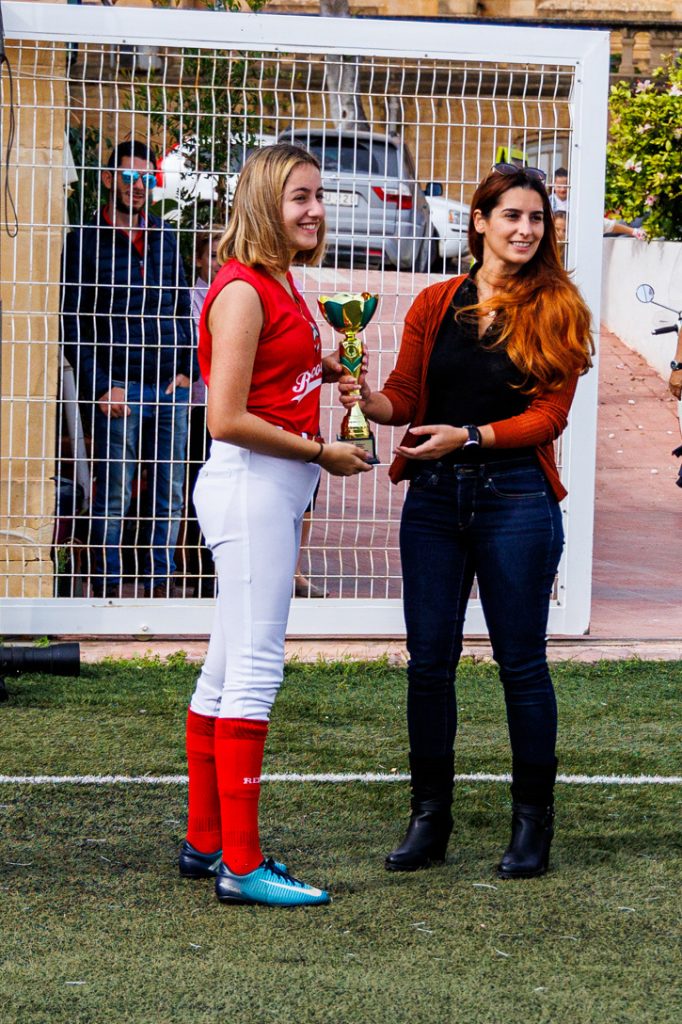 BEST HITTER Marilise Vella (Catcher/Centre Fielder)
6 Base hits, 7 Walks, 7 RBIs, 2 Strike-outs with a batting average of 0.545 (Series leading) and OBP 0.626. She is very disciplined at the plate and has a very good swing.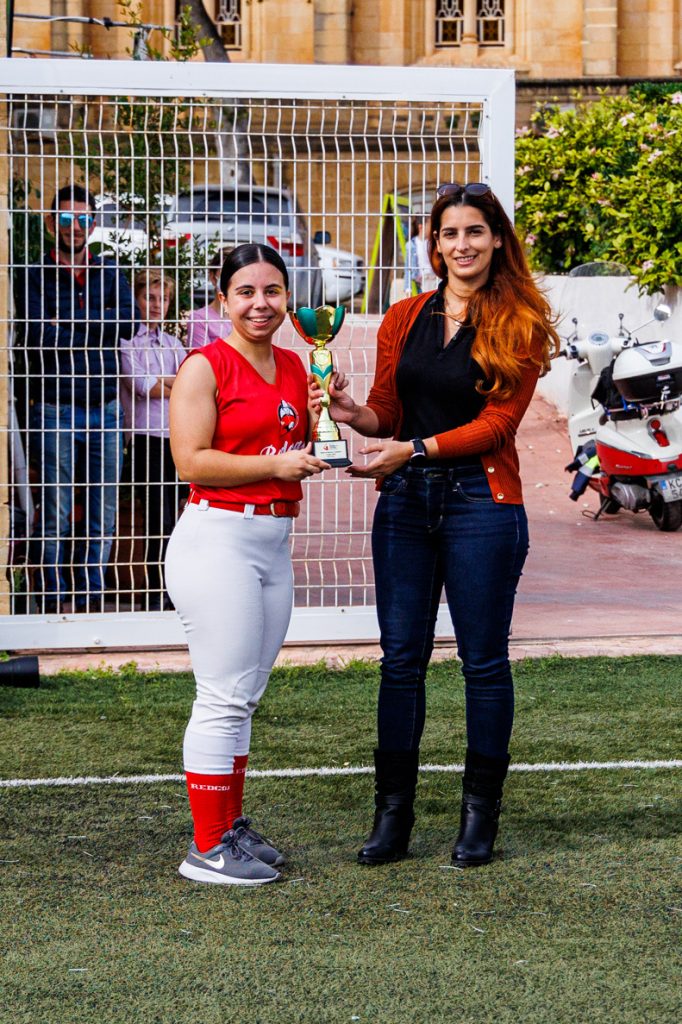 MVP Estelle Scicluna (Pitcher)
Offensive stats:
She scored a Series leading 14 runs, from 6 base hits and 12 walks registering 10 RBIs, zero strike-outs, with a batting average of 0.462
Defensive stats:
9 put-outs, 12 assists (Series leading), started 2 double plays, while committing 1 error for a fielding average of 0.955
Pitching stats:
In 6 games (4 as starter) 135 batters faced in 26 innings pitched, gave up 15 hits and 35 runs of which 19 were earned, walked 37, 3 HBP, striking out 43, winning 3 games, losing 1 and registering a save. Pitch to strikes was 53.48%, SO/BF 32%. She led the Championship Series in all of the pitching stats above.