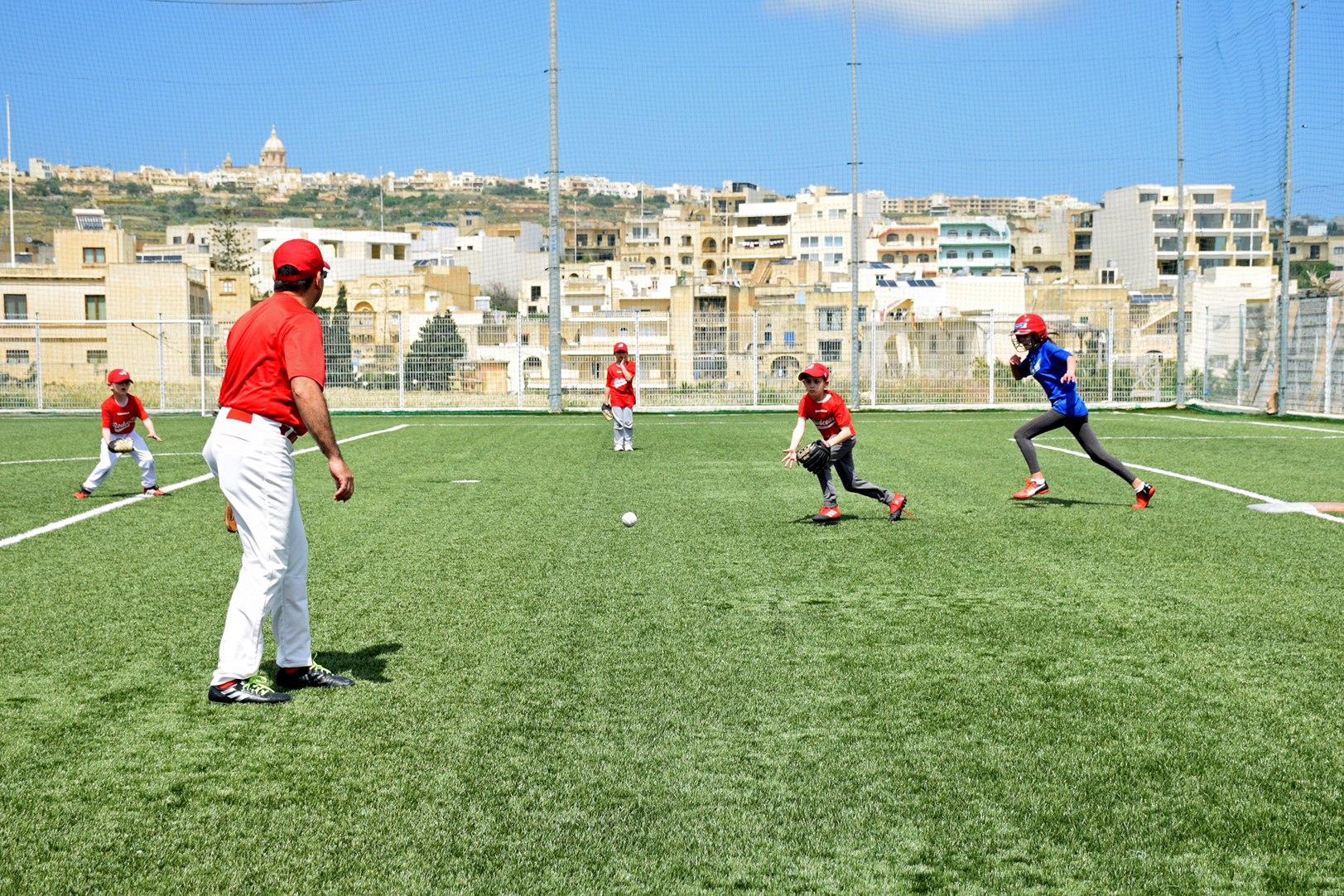 There was a marked improvement in terms of hitting, fielding and base running shown by all the players since the last baseball festival
For the third time this season the Ghajnsielem Redcoats organised an intra-club baseball festival. On Easter Monday the 63rd REDS, the 31st ATHLETICS, the Leinster ROYALS, and the Connaught RANGERS, battled it out at the Ghajnsielem ground, right across from Fort Chambray, in what was a thoroughly enjoyable activity.
The boys and girls from the minors and youth teams were organised into four teams, with the Royals and the Rangers made up mainly of girls, whereas the Reds and the Athletics were made up of boys. There were two games going on at the same time on each end of the football ground with coaches Steve Ellis and Joseph Scicluna supervising a game each. Angelo Muscat also helped out as an umpire. A total of six games were played with each of the four teams registering a victory. The Rangers had the best record on the day with a win and two draws.
There was a marked improvement shown by all the players since the last baseball festival which was organised by the Redcoats on Boxing Day. Hitting was significantly better and so was the fielding and base running. These festivals or in-house tournaments are a great opportunity for the players to enjoy themselves playing their favorite game and at the same time gain valuable experience and become more familiar with how the game is played.
The next such event is the GOZO BASEBALL FESTIVAL 2017, which will be organised on Monday, May 1st, as part of the Gozo Sports Festival with the support of the Gozo Sport Board and SportMalta. For this event a team will be travelling from Malta to play against three of our teams. The Reds, the Royals and the Rangers will face a team made up of players from the Mellieha and Mustangs clubs along with players from the Tee-Ball On The Move programme of SportMalta. There are also plans for another festival to close the season in mid-May.
.