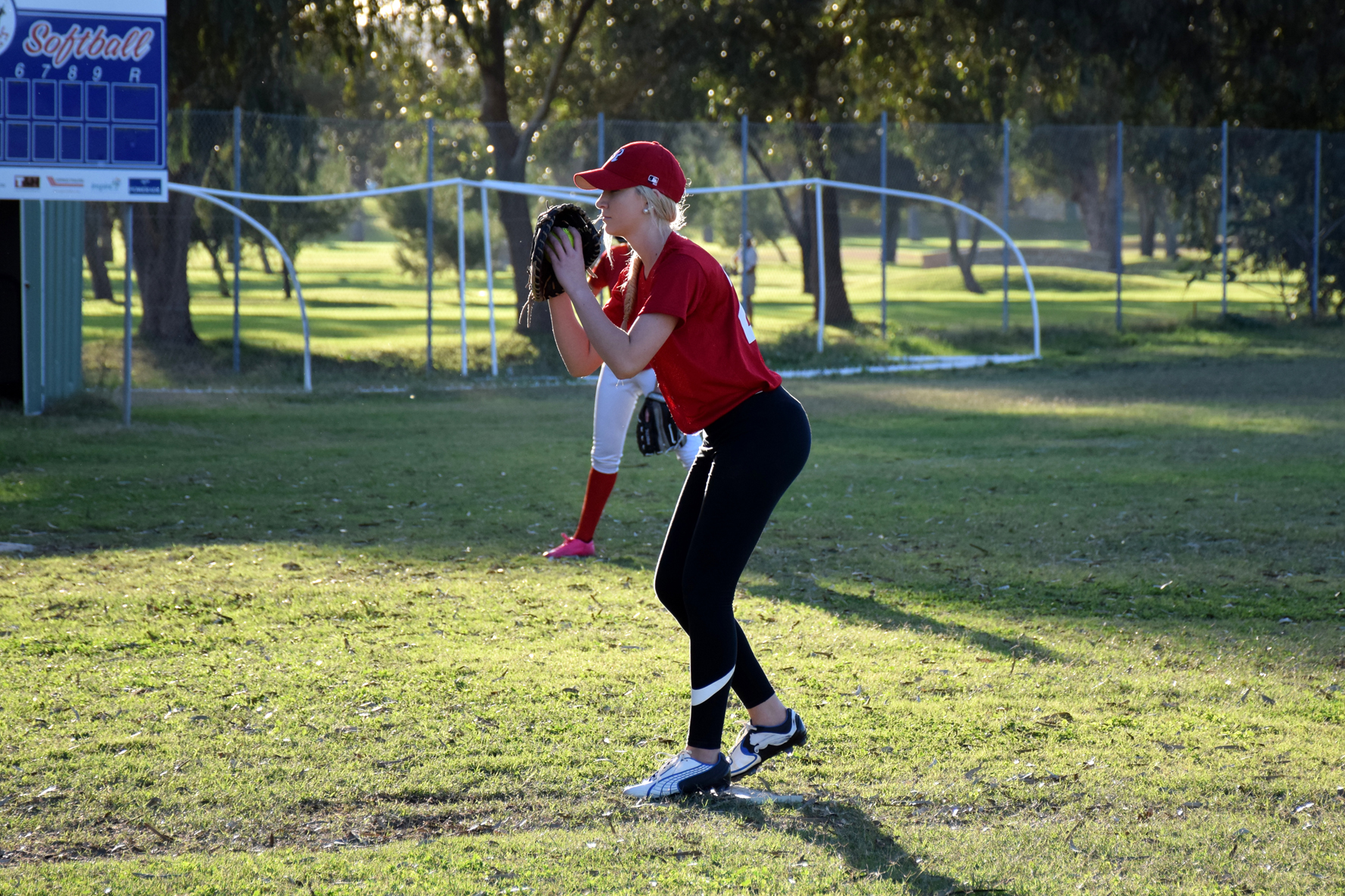 Rebecca Grech had two fine hits one of which was at a crucial point of the game
It took about eight months for the Ghajnsielem Redcoats to register their first official victory in a women's fast pitch official game. Since their first game ever earlier this year, on February 28, the Redcoats have been steadily improving and putting on one fine performance over another. However, that first win has eluded them on several occasions, with two games ending in a tie. The young Redcoats don't have to wait any longer as this Sunday they put on another good performance but this time they were rewarded with a fine victory over the Mellieha Curves at the Marsa Baseball Field.
Once again Redcoats starting pitcher, Estelle Scicluna, was commanding, throwing 56% of her pitches for strikes, striking out 3 batters in the process. Of the three runs allowed only one was earned. Relief pitchers Yana Vella and Denise Xuereb each managed to hold the Curves for a final score of 12-6.
The story of the game, however, was the hitting. Rebecca Grech had two fine hits one of which was at a crucial point of the game with the bases loaded to score two runs in the top of the 4th inning to definitely put the game out of reach for the Curves. Denise and Corrine Grima also had two hits, whereas Yana Vella had two runs batted in. Gianella Mallia and Nadine Grima also had important hits whereas Lourdes Buttigieg had an RBI ground out batting in the 12th run for the Redcoats.
This win forced a deciding game to determine the winner of the MABS Fast Pitch Autumn Tournament which will take place on Sunday December 4th in Marsa.