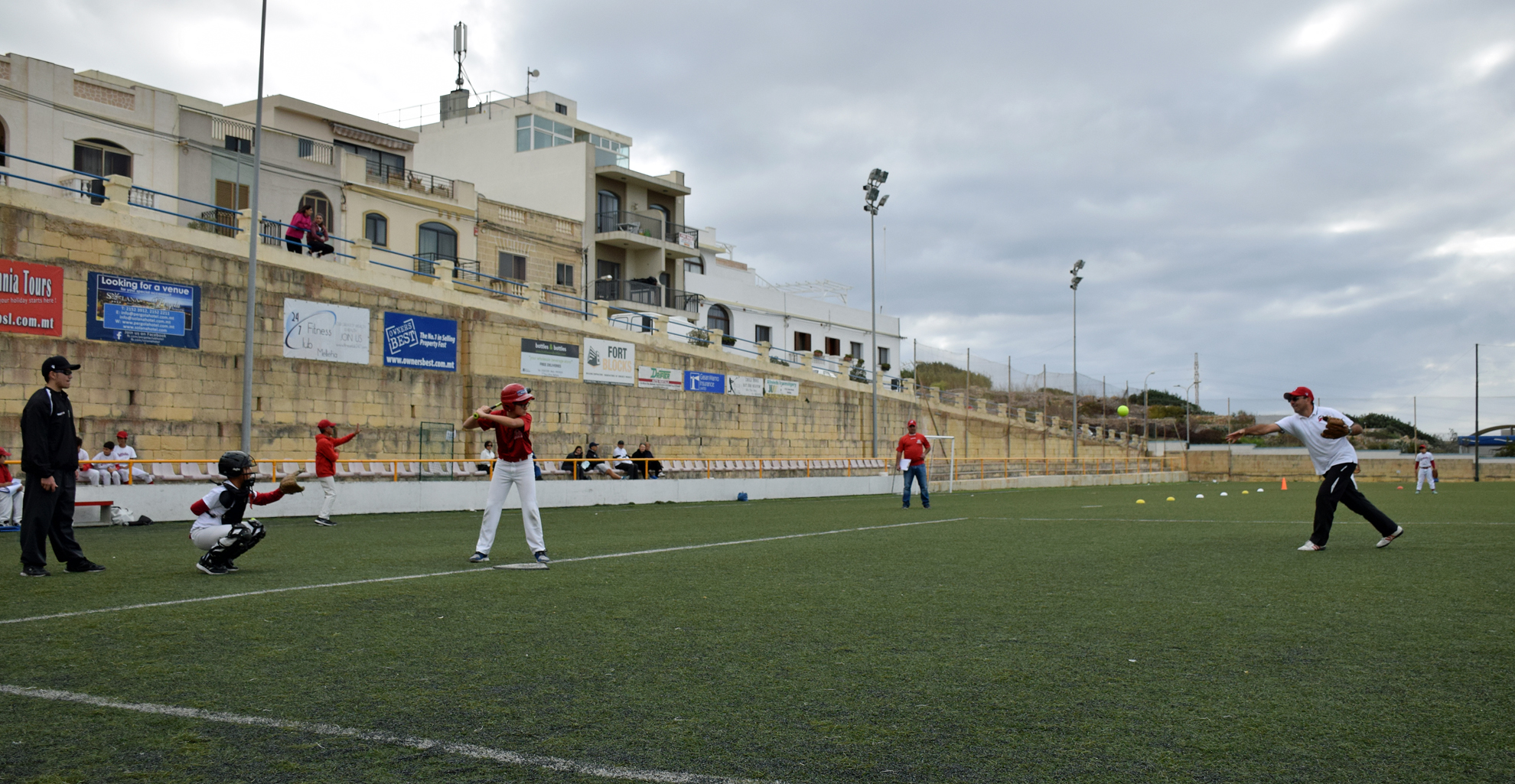 The games against the Mustangs on Sunday will be the first competitive softball games ever played at the Ghajnsielem Football Ground – the Redcoats will try their best in front of the home crowd
On Sunday, the Ghajnsielem Redcoats youth softball team took a giant step towards retaining the MABS Softball Minor League crown they won last season when they defeated the Mellieha Cubs twice in a rather convincing manner. The Redcoats have now won all of their four encounters so far. There are five games remaining form the Redcoats all of which are at home.
Following their shaky start last weekend in Marsa when they played their first game of the season, the Redcoats produced a much better performance both defensively and offensively. In the first game the Redcoats scored 3 runs in the top of the 1st inning and added another 4 runs in the 6th inning, while holding the Mellieha Cubs to a solitary run scored in the bottom of the 4th inning, to come away 7-1 winners. Denise Xuereb and Jeremy Grech were the driving force of the offence with 3 hits in 3 attempts each. Denise also scored 2 runs and batted another run in, while Jeremy scored a run and batted two runs in. Gianella Mallia, at 1st base, and Estelle Scicluna, at the pitcher's position, once again combined very well defensively with both registering 6 put-outs and Estelle also contributed with 6 assists. Brandon Grech playing at 3rd base also had a positive contribution defensively with 3 put-outs and 3 assists.
The Redcoats also took control of the second game early on and never looked back, going up 5-1 after just two innings. The Mellieha Cubs often threatened to put together a big inning and reduce their arrears. However, the Redcoats always managed to make the all important third out to close the inning and frustrate the Mellieha team. The Redcoats put the game beyond any doubt in the top of the 5th inning scoring 5 runs courtesy of a 2-RBI single from Estelle Scicluna and a 2-RBI double hit by the improving Jeremy Grech. The final score was 10-3.
The Ghajnsielem Redcoats are now in 1st place with a half game lead over the Verdala Falcons. Next up for the Redcoats are two home games against the Luxol Mustangs this Sunday. This will be the first time that a competitive softball game was ever at the Ghajnsielem Football Ground, which had artificial turf installed only a few weeks ago. The Redcoats will try their best to put on another solid performance in front of the home crowd.