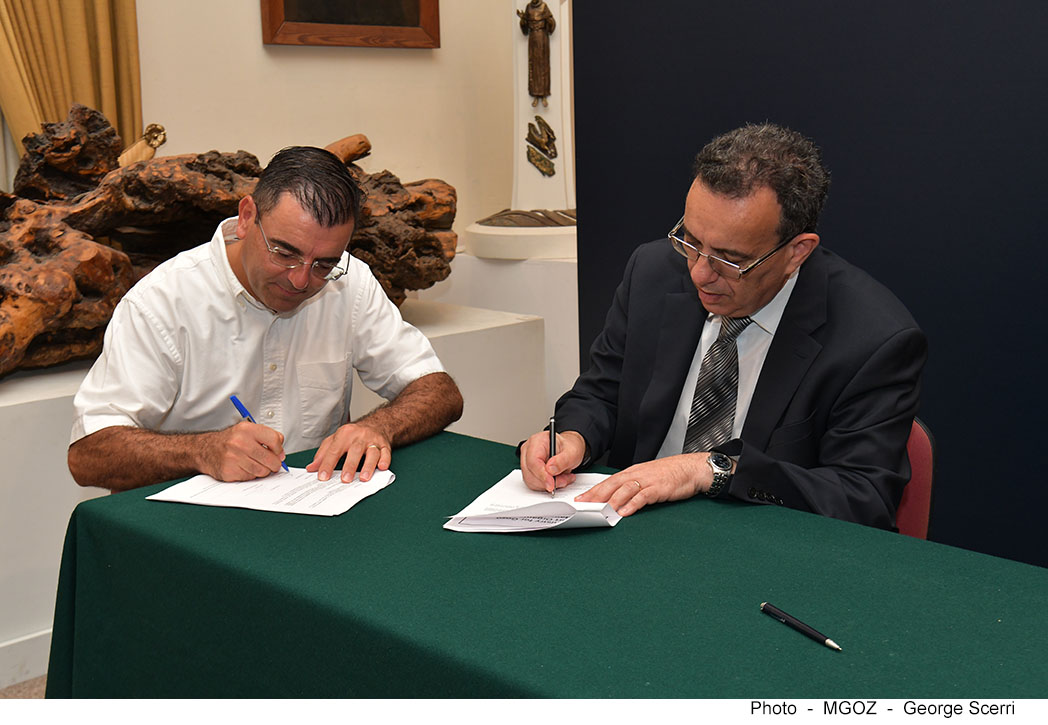 The new project "Coaching Empowers" should help with the efforts of the Għajnsielem Redcoats to increase the rate of female participation in sports
The Għajnsielem Redcoats are constantly looking for ways to improve the level of softball on the island, while providing more opportunities for females to become physically active. The latest project "Coaching Empowers" recently received financial support from the Ministry for Gozo.
The grant agreement was signed on Thursday, July 19, 2018 at the Ministry for Gozo in the presence of Hon Dr Justyne Caruana, Minister for Gozo. During her address Hon Caruana pointed out that she was very happy that one of the three winning projects was that of a Club, the Għajnsielem Redcoats, that promotes alternative sports and that the project was intended to help empower females in the world of sport. The two other winning project of The Ministry for Gozo Sports Organisations Assistance Scheme were those of Xewkija Tigers FC and SK Victoria Wanderers FC, both football clubs. There were a total of 16 sports organisations who submitted applications.
https://mgoz.gov.mt/en/pressreleases/Pages/Press%20pages%202018/July%202018/PR181608.aspx
Coaching Empowers will make it possible for professional foreign softball coaches and players to visit Gozo to give a series of softball coaching clinics to upgrade the level of local coaches. The main objective will be capacity building, but there will also be efforts to encourage youths and adults to volunteer as coaches. Three clinics are planned for September and October 2018. Although these clinics will be open to anyone interested, efforts will be made to encourage young women to attend. The objective is to increase the number of female softball coaches as this will be of benefit to both the individuals personally, as coaching empowers, as well as to young female athletes as they would have female role models as their coaches. This should help with the efforts of the Għajnsielem Redcoats to increase the rate of female participation in sports.
This initiative has been supported by the Ministry for Gozo Sport Organisations Assistance Scheme, a funding programme for Sport Organisations on the Island of Gozo.
Disclaimer: This initiative/publication reflects the views only of the author, and the Ministry for Gozo cannot be held responsible for the content or any use which may be made of the information contained therein.
,
,