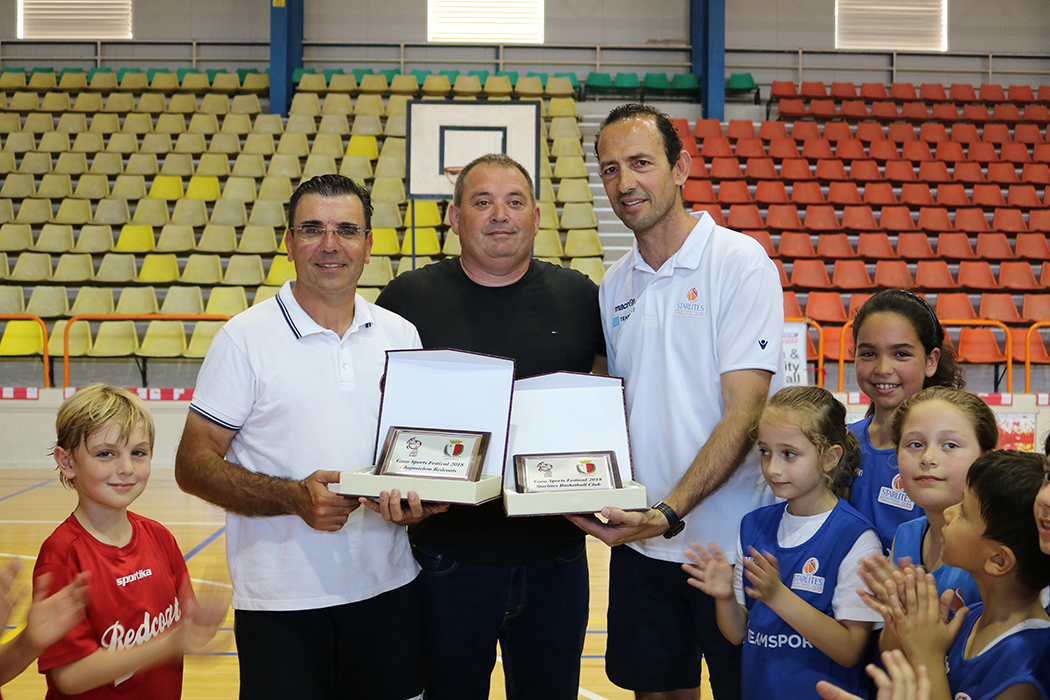 Credit goes to the coaches for helping the players to improve so much this season
On Saturday, May 26, the Ghajnsielem Redcoats hosted Starlites Basketball for the fifth time in four years for a basketball festival as part of the Gozo Sports Festival organised by the Gozo Sports Board with the support of the Ministry for Gozo. It was a great opportunity for the Redcoats to assess the progress made during the course of the season.
The mixed U10s and the U14s showed great progress and performed really well. Also participating in the festival were members of the Fundamental Skills Academy programme who were playing on a proper basketball court against other opponents for their first time. They proved to be a pleasant surprise and demonstrated that the multisport approach is producing well rounded athletes. Credit goes to coaches Jennifer Bonello and Cynthia Saliba for helping the mixed U10s and the girl's U14s to improve so much this season. The U10s of the Shamrock Stars also participated in the festival playing a game against Starlites Basketball.
At the end of the basketball festival Gozo Sports Board Chairman, Sean Daly, presented Ivan Riolo of Starlites and Joseph Scicluna of the Redcoats with a commemorative plaque.
The Ghajnsielem Redcoats would like to thank Starlites Basketball for keeping their annual appointment with the Redcoats to close their season and ours. The support of the Gozo Sports Board and the Minister for Gozo made it all possible. Special thanks goes to the coaching staff of Redcoats Basketball, Charlie Gauci and Anthony Mario Bajada of the boys team and Jennifer Bonello and Cynthia Saliba of the girls team and the mixed U10s. Well done for the wonderful season. Keep up the great work. Well done also goes to the players for their commitment. We would also like to thank the parents for their support.