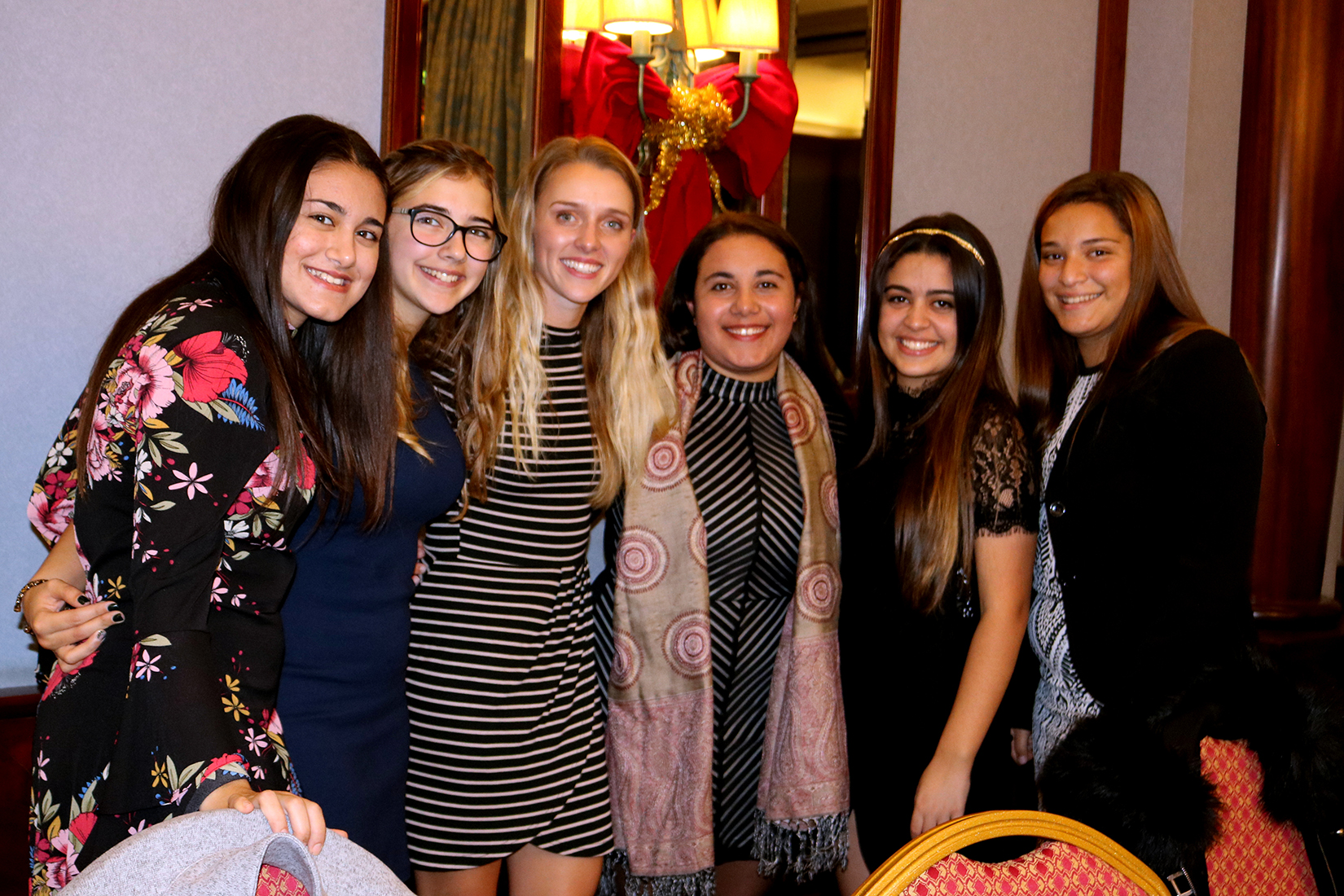 It has been a particularly great year for the Redcoats, so there was also reason to celebrate the achievements of 2017
On Friday, December 1st, the Ghajnsielem Redcoats held the fifth annual Christmas Dinner at the Grand Hotel. The Christmas Dinner has become an event that both players and members look forward to as it provides an opportunity for everyone to meet. It has been a particularly great year for the Club so there was also reason to celebrate the achievements of 2017.
Club President, Joseph Scicluna, as usual took this opportunity to speak to the members and the players in attendance. Among the highlights of 2017 there were the two trips abroad for the U12 baseball team and for the youth softball team. The progress made by the basketball program was also highlighted. The arrival of softball head coach Tahli Moore was described as a miracle. Under her leadership the youth players of the club have improved significantly. This made it possible for the club to field two teams in the Women's Fastpitch Softball Tournament 2017 organised by the Malta Baseball & Softball Association. One of the two teams is currently occupying first place with a 5 win and 1 loss record.
Certainly the greatest achievement of 2017 was the successful implementation of the Erasmus+ Sports: Small Collaborative Partnership project Inclusion & Gender Equality Through Softball. Joseph Scicluna insisted that the objective of IGETS is to change attitudes towards female athletes. Girls and women in Gozo should have equal opportunities as boys and men to practice and play the sport of their choice. Opportunity to play means access to sport specific facilities and coaches. It is the duty of the Government to make this possible.
The President concluded by thanking all the players, their parents, the coaches, the sponsors, and the members of the Executive Committee for their efforts to help the Club grow. During the event members of the softball team, Rebecca Grech and Nadine Grima, with help from the members of the minors baseball/softball teams, organised the draw for the spot prizes. The Redcoats would like to thank Antonello Tabone, Square Cellar, Sound & Vision, Ferdie's Cocktail Bar & Restaurant, Anthony Mario Bajada, Suzanne Vella, and Charmaine Portelli for donating the items for the spot prizes. The Club is also grateful for the support it receives from Jacqueline Grech who periodically organises lotto to help raise funds for the softball team.
BEST WISHES TO ALL FOR CHRISTMAS AND AN AMAZING 2018