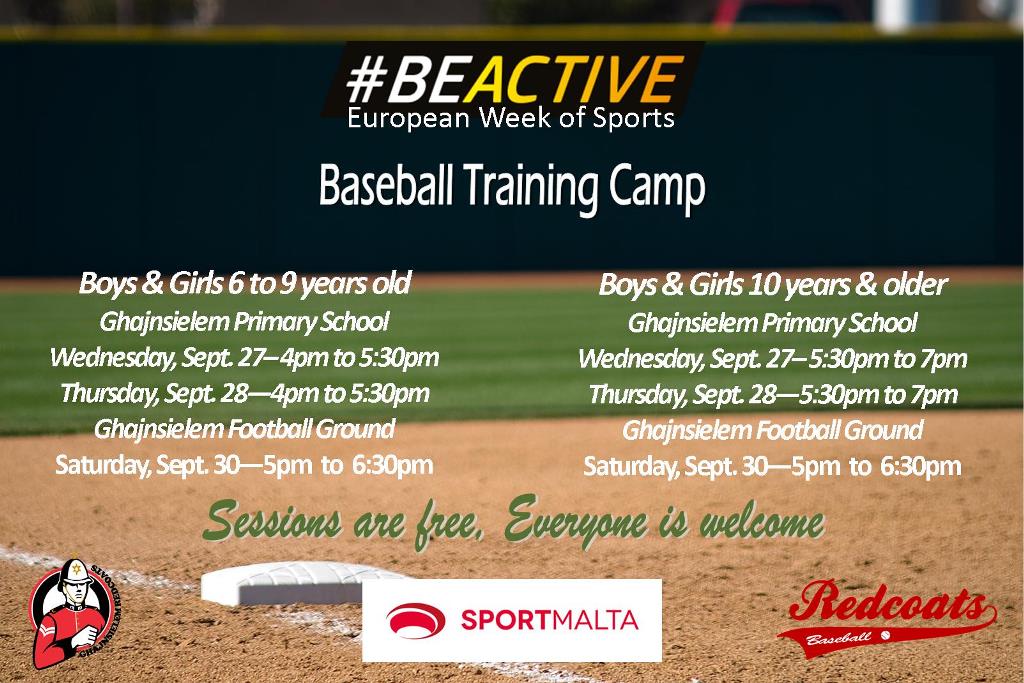 #BeActive is a call to action to get Europeans moving!
The Ghajnsielem Redcoats are once again participating in the European Week of Sports activities which SportMalta are organising in support of the efforts of the European Commission. This is the third year for the EWoS, and this year a record 32 countries are participating with 33,862 activities and well over 10 million participants. Among the participants are about 120 who will take part in the baseball and softball  activities which the Redcoats are organising during the September 23 – 30 period.
The Redcoats use these activities to promote participation in baseball and softball while at the same time to launch the new season. In addition to the baseball and softball training camps, this year the Redcoats are organising a softball game intended for the parents of the players. In line with the efforts of the club to promote gender equality as part of the Erasmus+ Sports project IGETS, mothers are encouraged to attend to play the very inclusive game of softball.
The European Week of Sport aims to promote sport and physical activity across Europe. The Week is for everyone, regardless of age, background or fitness level. With a focus on grassroots initiatives, it will inspire Europeans to #BeActive on a regular basis and create opportunities in peoples' everyday lives to exercise more.
.
.